I once overheard a (good) friend at a gathering tell another (good) friend, "I just don't see eye-to-eye with Tara at all on this. I don't get it," and then, gratefully, I heard my other friend reply, "That's okay. We're all different. It's good for us."
I don't agree with some friends and family members on many political or religious issues (apparently I'm disagreeable), but I keep telling myself this:
Differences challenge our assumptions and can teach us more about what we truly want and believe. This doesn't mean every opinion or every viewpoint is equally valid or equally moral, but allowing space for dissent or disagreement or argument helps us recommit or adjust or change.
As someone who wants what is best, what is good, what is light and noble and true, I want to know everything. But I don't. I want to be right and wise about every single thing. But I'm not. So I keep telling myself this: Remember truth and light are always the goal. Choose humility.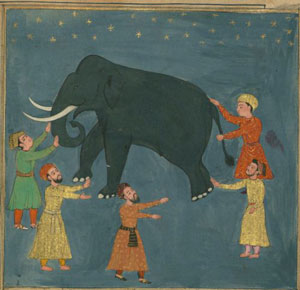 "When the opinions or 'truths' of others contradict our own, instead of considering the possibility that there could be information that might be helpful and augment or complement what we know, we often jump to conclusions or make assumptions that the other person is misinformed, mentally challenged, or even intentionally trying to deceive."
"My young friends, as you accept the responsibility to seek after truth with an open mind and a humble heart, you will become more tolerant of others, more open to listen, more prepared to understand, more inclined to build up instead of tearing down, and more willing to go where the Lord wants you to go."
– from Pres. Uchtdorf's "What is Truth?"